Residential Heating and Ventilation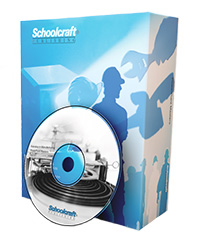 With this program as a foundation, students will be well on their way to careers as heating and ventilation service technicians, installers, or even system designers and engineers. The program illustrates several different types of heating systems, including forced-air gas furnaces, high-efficiency furnaces, and hot air systems. Different types of ignition and fuels are covered, along with the major elements of gas furnaces, including solenoids, burners, manifolds, heat exchangers, and more. Air flow components such as supply and return plenums, air filters, and split capacitor motors are also explained, in addition to thermostats, pilot safety switches, and gas valves. Viewers will get a look at the automated service centers at the heart of many modern large office buildings, which maintain climate control using high-tech sensors and adjustment systems.
View a preview clip here.
Item #: 37244
Run Time: 24 Minutes
Spanish Version Available: No