Interior Office Building Cleaning - Part 2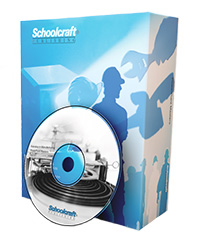 This program explains proper cleaning procedures for:
Carpeted floors
Door knobs and electrical switch plates
Office furniture and accessories
Telephones and drinking fountains
Walls, doors, and windows
Window ledges and bookcase shelves
Windows in doors, walls and partitions
Wall hangings and wood paneling
The program discusses the seven-step program for cleaning offices and other rooms inside an office building. Every custodian will appreciate the step-by-step approach for professional office cleaning that teaches them how to do more in less time and helps keep them from missing important cleaning tasks or requirements. The content presents the information every custodian needs to know in order to perform professional cleaning duties.
Item #: 1001BDVD
Run Time: 26 Minutes
Spanish Version Available: Yes