Recommended Textbooks for Mechatronics Programs
Schoolcraft Publishing recommends the following textbooks for Mechatronics Programs:
The suggested curriculum for the technical portion of Mechatronics programs is divided into three levels that outline the natural progression students take through the various skills included in most Mechatronics programs. These levels were designed to reflect the nine duty areas identified in the industry skills standards that are recognized across North America.
Schoolcraft's Mechatronics Textbooks by Level
Click on each title below to view a detailed description of each Mechatronics related textbook, or download the Mechatronics Course Catalog below.
Schoolcraft's Customized Mechatronics Textbooks
To view a detailed description of these custom Mechatronics textbooks, please download the Customized Mechatronics Catalog below.
Custom Mechatronics Textbooks
SCP 207 - Electromechanics and Pnauematics
SCP 226 - Industrial Maintenance
SCP 237 - Fundamentals of Industrial Machinery
SCP 245 - Tools and Instruments for Technicians
SCP 250 - Introduction to Power Technology
SCP 254 - Mechanical and Electrical Readings
SCP 275 - Electromechanical Devices
SCP 478 - Introduction to Automation
SCP 490 - Introduction to Mechatronics
SCP 498 - Automated Production Concepts I
SCP 499 - Automated Production Concepts II

*Exam copies are subject to availability, and may not be available for all customized textbooks.
Download Our Mechatronics Catalogs
Click each image below to download our Mechatronics Catalogs.
Mechatronics Catalogs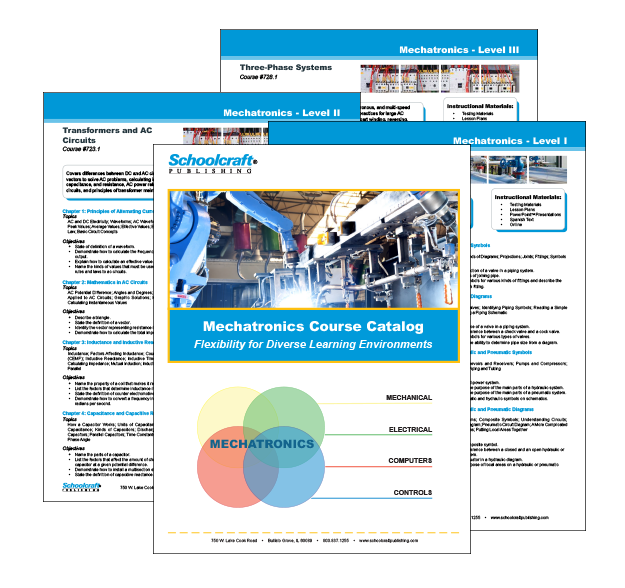 Mechatronics Course Catalog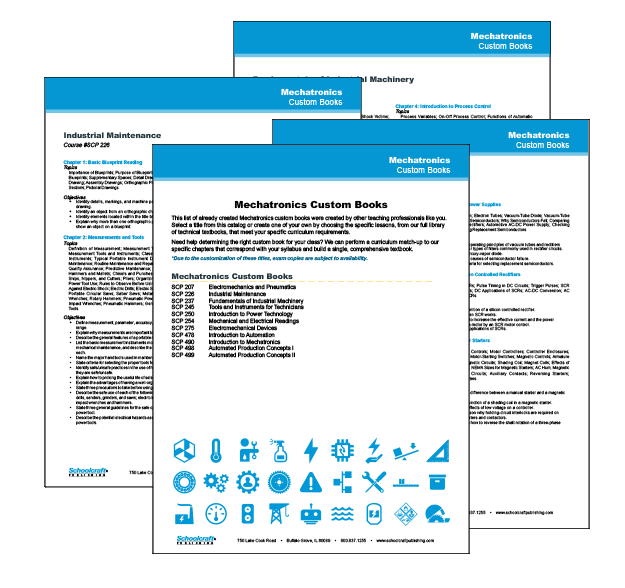 Customized Mechatronics Textbook Catalog
Other Schoolcraft Catalogs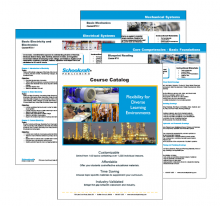 Technical Course Catalog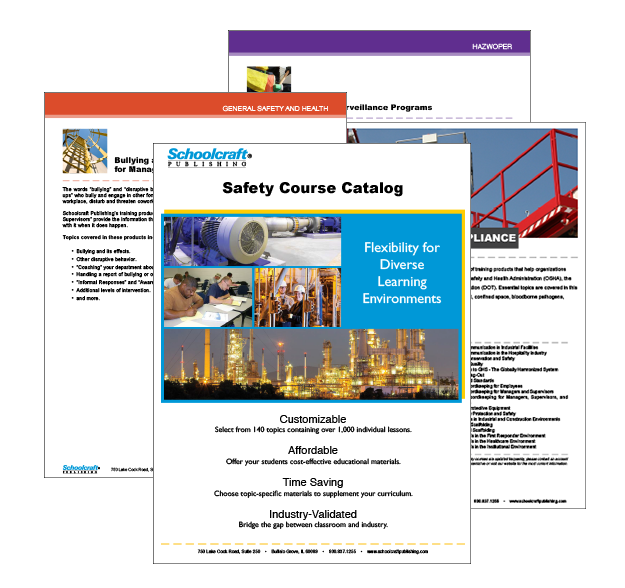 Safety Course Catalog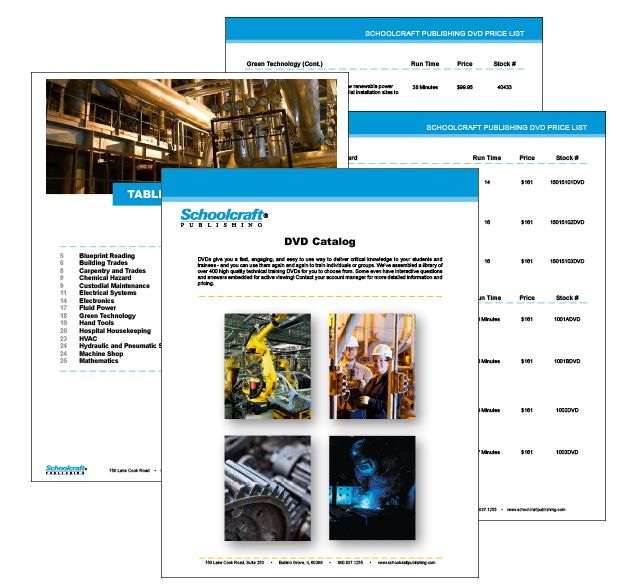 DVD Catalog